About three years ago, we moved from a 4-bedroom house into a 2-bedroom apartment for 14 months. We realized at the time that we couldn't possibly fit everything from our house into the apartment and there were many things we wanted to keep for when we would be in a larger home again.
We shopped around and finally settled on putting our possessions into a large 10x30 storage unit at Public Storage. It was a convenient location and the unit was on the ground floor which meant we could drive the moving van right up to the unit and unload without having to use elevators, stairs, etc. Anytime I needed to retrieve anything from the unit, it was an easy experience.
The downside of these storage units is, of course, the price. We paid approximately $550 a month to rent this unit which translated to $7,150 over the 14-month period.
As this was a temporary situation, we were able to justify the cost of storing our items which included over half of our household furniture and possessions.
However, recently I've seen commercials for these storage unit companies touting slogans like "Packrats of the World Rejoice" or "Your Stuff Will be Happy Here". Sure, your stuff might be happy, but will you?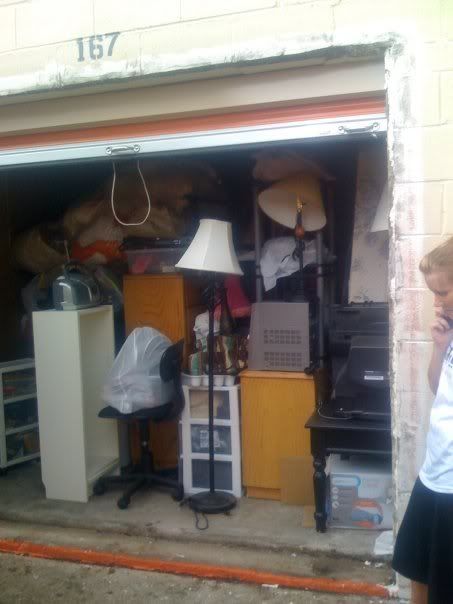 If you are not planning on moving from your current residence and you have so much stuff that you're thinking of putting some of it off-site into long-term storage, please think again.
Although that "first month free" might sound appealing, you won't get this "bargain" unless you sign a one-year lease. If you're storing a bunch of boxes of old papers, furniture you just can't seem to part with or anything of no real value, you will have paid for these items at least five times over by the time you empty the storage unit.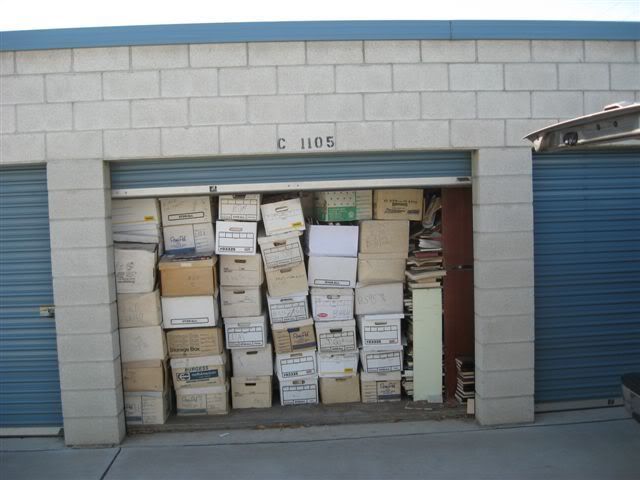 Let's say, for example you store the following items in a 5x5 storage unit for one year: your brother's couch, an old chair from your great-aunt, some boxes of old books and school papers, and kitchen stuff your Mom no longer wants but you can't bear to part with. The value of those items better be well over $875 or you've just paid that much for one year of storage. Think what you could have spent that money on!
It's important to remember that we can't keep collecting more stuff to the point that we need outside storage to handle it all. If you can live without it (and you will be if you're putting it off-site), you really don't need it.