Friday, September 24, 2010
"Eighty percent of success is showing up."


― Woody Allen
Tuesday, July 27, 2010
I've been asked to review three wonderful products from the premier file organizer company - Pendaflex. I am being compensated for this review.
The first item I will review is my favorite of the three - the Pendaflex Pile Smart Organizer Tray. I'm always trying to keep my clients from using file trays as items tend to get piled up and forgotten. But this product takes piling to a new, organized, level. The Pile Smart Organizer tray allows you to pile items, but organize them at the same time by providing dividers so items do not get lost or forgotten in the piles.
The Organizer Tray comes with 6 dividers with tabs both on the side and on top. The dividers are loose, not attached, which means you can pile a large document within each divider. The tabs have a write and erase finish on them so they can be used over and over. The organizer tray is a clear lucite tray which would go with any office decor. I will be using this product in the fall when I return to an administrative position at a local private school. I'm so looking forward to using and recommending this organizer tray to my clients.
The Pile Smart Organizer Tray is available through
amazon.com
.
The second item I will be reviewing is the Pendaflex Pile Smart View Folders. These are letter size, multi-colored see-through folders with tabs on the side. I can easily see using these in a desktop multi-tiered filing system. The best part about these files is that they're see-through and you can easily remove the labels from the tabs and use these files again and again.
The Pile Smart View Folders come 6 to a package and contain 2 of each color: blue, purple and green and are available online at
amazon.com
.
My last review is for another product in the Pile Smart line - the Pendaflex Pile Smart Binder Clips. These binder clips are fantastic in that they actually have a place on the clip to label what is being clipped. A new and innovative idea that again keeps items on your desk from getting lost or buried under other paperwork. I love these clips and plan on using them over and over in the coming months.
The Pile Smart Binder Clips come 6 to a package and come in three colors - blue, purple and green - to match the Pile Smart View Folders. The Pile Smart Binder Clips are available online at
amazon.com
.
Thank you Pendaflex for continually coming up with innovative products that make organizing so much easier.
You can follow the Pendaflex company on
Facebook
using the call name Beyond Folders and on
Twitter
with the call name beyondfolders.
Tuesday, June 22, 2010
"Success is not final, failure is not fatal: It is the courage to continue that counts."
― Winston Churchill
Monday, June 14, 2010
"A vacation is what you take when you can no longer take what you've been taking. "


― Earl Wilson
Here is a re-post of a blog I posted a few years back. It's time to start making your vacation plans for Summer 2010!
Summertime is vacation time. Here are a few tips for making your summer travel plans carefree.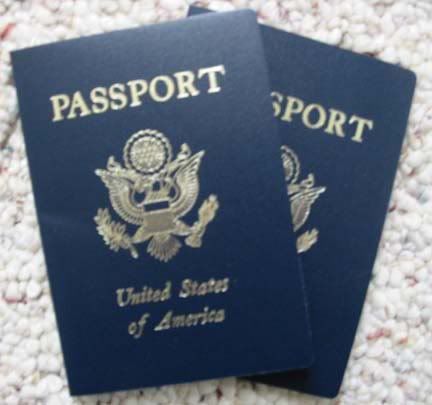 Plan far enough ahead to make sure your passports are current. With the new passport laws, it's taking longer to get passports than ever before. Check with your local post office for passport delivery times.
Go online to search for things to do when you reach your destination. Plan an informal schedule of places you want to see or restaurants you want to try. The internet is also a great source for weather information.
Call the hotel ahead of time to see if the room is equipped with shampoo, hair dryer, iron, refrigerator, etc. Airline carry-on sizes of shampoos, conditioners, hairspray, etc. are limited to 3-ounce bottles.
If you're traveling out of the country, make sure you're aware of what inoculations are necessary for your destination. Plan accordingly.
Try the 50% packing rule – after packing your suitcase, remove 50% of the clothing items you packed. Most of us over pack. Mix and match or layer your items so they can be worn more than once.
Include a plastic bag in your suitcase for dirty items and wet bathing suits.
Try rolling your clothing when packing your suitcase. Pack socks and underwear inside shoes. Leave some room in your suitcase for items you may purchase on your trip.
Pare down items in your wallet – bring necessary items only: identification card, credit card(s), insurance card(s) and AAA card.
Before leaving the house, clear your refrigerator of any perishable items. Clean the house and put fresh sheets on the bed. Put lights on auto timers. Have your mail held at the post office and cancel the newspaper. Most newspapers will let you donate these copies to local schools.
If you're traveling with young children, create a boredom survival kit – books on tape, educational DVD's, and creative car games such as state license plate search and travel bingo.
Make sure you travel with a small first-aid kit and motion sickness pills.
Lastly, don't forget to have a GREAT time!
Friday, June 11, 2010
I was lucky to be able to recently sample three new products from
Smead
- a leader in office supplies. The three products are:
Smead Super Tab Folders
Smead Viewables Color-Coded Labeling System
Smead New Stadium File Organizer

Super Tab Folders
- the best feature of this product is the larger label area - great for larger titles on file labels - easier to read and easier to find the correct file. I also loved the new subtle pastel colors - light blue, lavendar, mint green, coral and light pink. The file size is standard letter size and the folders come in 1/3 cut tabs.
The
Super Tab Folders
are available at
Office Depot
and
Staples
.
Viewables Starter Kit
- this kit includes 160 adhesive labels and the 4.0 Viewables Software which prints on two sides of the label which measures 3 7/16" x 1 1/4". The labels are inkjet and laser printer compatible. The kit does not include file folders. I was unable to run the software as I have a Mac and the software requires a PC/Microsoft format. The labels are compatible with the above-mentioned Super Tab Folders as well as standard file folders.
The
Viewables Starter Kit
is available for purchase at
Office Depot
and
Staples
.
New Stadium File Organizer
- this is my favorite of the three products I sampled. I love 12-pocket organizers for organizing my yearly receipts, bank statements, credit card bills and anything else needed for compiling my yearly tax information. I have tried other gusseted organizers but what I liked about the Stadium File Organizer is that you don't have to remove a cover to place your receipts inside. This makes it easier to file receipts on a daily or weekly basis rather than waiting to file at a later time. It's also so much more attractive than the old rust colored cardboard stand up guesseted file organizers. I will definitely be using this product.
The
Stadium File Organizer
is available at
Office Depot
,
Amazon.com
and
Franklin Covey
.
You can follow Smead on
Twitter
at
SmeadOrganomics
or on
Facebook
at
Smead Organomics
.
Finally, I should mention that I am being compensated for this review but would gladly have purchased any of these products on my own without any compensation.