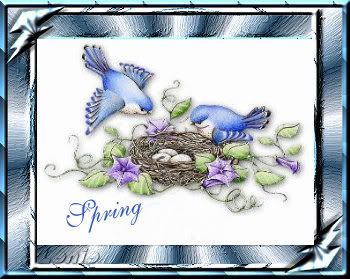 Spring is here and the weather is (finally) warming up. It's time to open up the windows and get our homes ready for spring!
The idea of spring cleaning your entire home can be daunting. I recommend 30 minutes a day and sticking to one chore (and room) at a time.
In your living spaces (bedrooms, home offices, living and family rooms), dust all surfaces including tops of bookcases, cabinets, under beds, window blinds and window and door frames. Curtains can be removed and washed or dry-cleaned. Move furniture out from the walls and vacuum or sweep behind. This will not only make for a cleaner room, but if you or anyone in your family suffers from allergies, you'll be creating a healthier environment for everyone.
In the kitchen, clean behind the refrigerator, and dust under the oven and dishwasher. You can purchase a long dust wand just for this purpose and you will be surprised at the amount of dust that can accumulate under these appliances - especially if you have pets. Clean the oven (including the racks) and remove and wash the vent filter screen above the stove.
In the bedroom, remove all linens (including the mattress pad and bed skirt) from the bed and wash or dry clean. Take your heavy comforters to the dry cleaners to be cleaned for next fall. Put clean, fresh sheets and lighter covers back on the bed. Try using different pillow covers, blankets or quilts – it will help to brighten up the room.
Bathrooms need a little spring cleaning as well. Take stock of the medicine cabinet and throw away any expired medicine or cosmetic products. Make sure you dispose of these products in a safe manner. Do not throw any medicine down the toilet which can harm our oceans.
Next Friday I will post Part II of my Spring Cleaning tips.